Everyone who has ever planned a wedding knows that it can be stressful. Between making sure you are on-time and your dress or tux is ready (we can help with this too with our tux and gown service, the last thing you want to worry about is food. Take some of the stress out of your big day by popping over to one of our local cafes and grab a cup of joe, a tasty bite, or a relaxing beverage. We are here to help you any way we can. Take some time to enjoy some of our favorite cafes with good food, fresh coffee, and fun before your Las Vegas wedding!
Here are the picks of our top four cafes in Vegas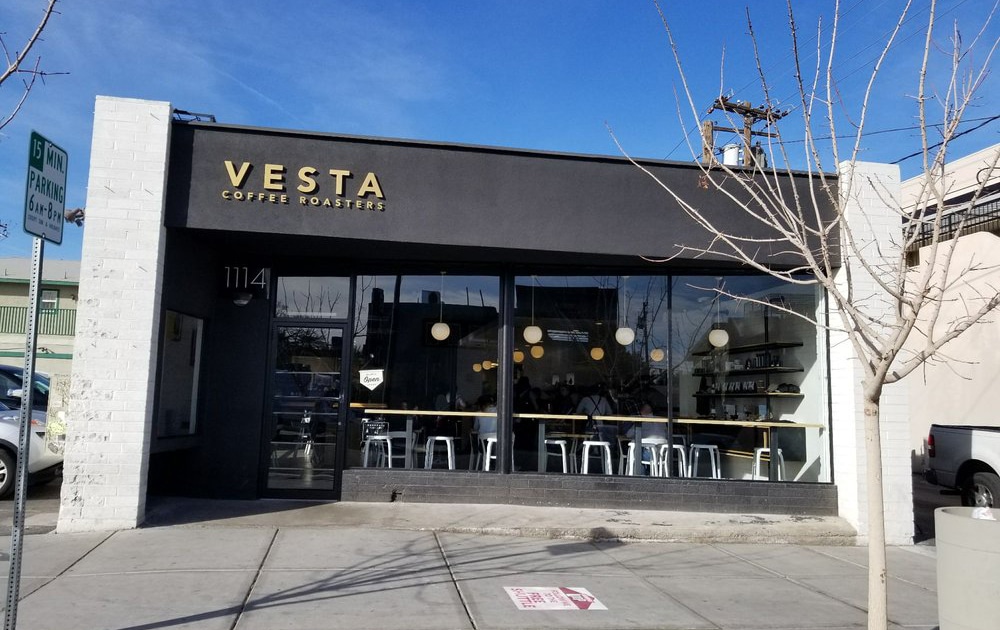 Vesta Coffee
1114 S. Casino Center Blvd. #1, Las Vegas, NV 89104
Starting your Las Vegas wedding day right can be done by taking a five-minute drive from The Little Vegas Chapel. Pop over to Vesta Coffee for a quick bite and a jolt 'o java. Satisfying flavors of espresso, cappuccino or a basic latte can complement a breakfast sandwich or pastry. If your romantic day needs a little more sweetness, start making your dreams come true with the Sweet Dream. This tasty open-faced tartine sandwich pairs Nutella, almonds, coconut, and Himalayan salt. Delicious! Enjoy this little gem early though – they finish out their day at 4:00 pm!
---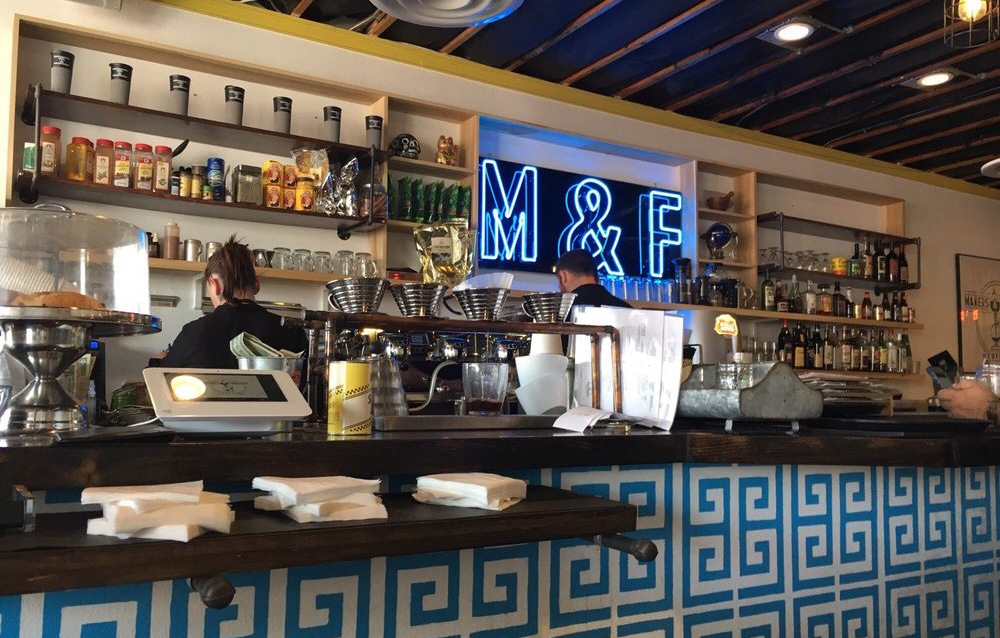 Makers & Finders
1120 S Main St. #110, Las Vegas, NV 89104
http://www.makerslv.com/
If you're up for a bit more spice, take a trip down Main Street and Las Vegas Boulevard to treat yourself to a meal with some Mexican flair. Keep it simple with an avocado and egg whites scramble and a steaming cup of specialty coffee, or kick it up a notch with some chipotle chicken wings. Either way, Makers & Finders is there for you! If morning isn't for you, let the happy hour in this funky cafe prep you for your happy evening at our Las Vegas chapel.
---
PublicUS
1126 Fremont St., Las Vegas, NV 891044
http://www.publicuslv.com/
A traditional wedding day is not what people usually have in mind with Vegas weddings. Have no fear, we have the spot for you! PublicUS is a charming cafe that gets you right back to nature. Enjoy trees right inside the cafe and simple, yet modern, picnic tables for seating. Here, you can sample American food with a Vegas spin. PublicUS is a great way to merge your traditional wedding with some Vegas pizzazz, and of course….Coffee!
---
The Coffee Bean & Tea Leaf
3377 S Las Vegas Blvd #2164A, Las Vegas, NV 89109
http://www.coffeebeanlv.com/
The final cafe is ideal for all you late-night-lovers and early-bird-risers! The Coffee Bean & Tea Leaf is open 24 hours a day. Perfect for that early morning jolt to fire you up for your big day. You don't have to be limited to just a morning java burst, you're in Vegas and in LOVE.  Grab a cup to go and explore the sights, after you tie the knot at The Little Vegas Chapel!
Did you visit one of our top four cafes before your Las Vegas wedding? Let us know which one you visited and what you thought, or did you try one that isn't on our list? Tell us about it! If you are looking for Las Vegas wedding chapels, contact us and we can help you book your Vegas wedding!