Check out the Best Las Vegas Wedding Chapel
Located in the historic 18b Arts District in Downtown, The Little Vegas Chapel is the ideal venue for your wedding or vow renewal. Our iconic chapel is the perfect place to start your happily ever after.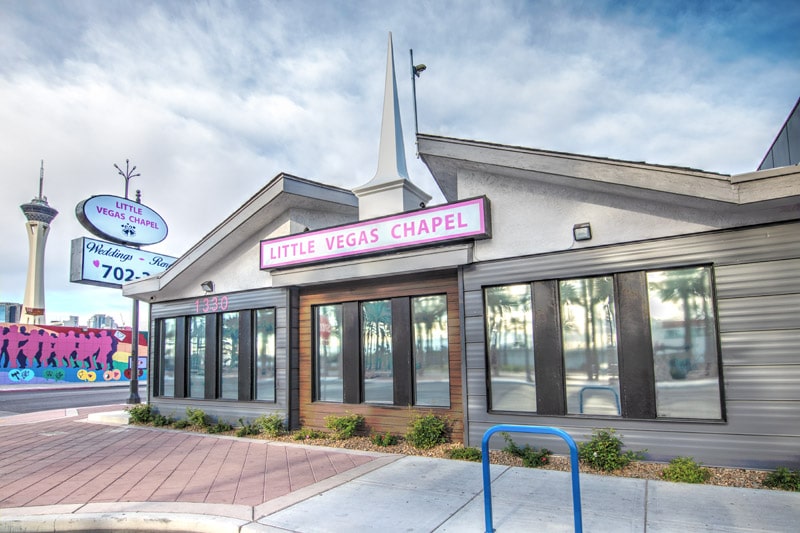 Welcome to the The Little Vegas Chapel's flagship chapel, the Archway Chapel. It receives it's name from the tall arched ceiling. Stunningly inlaid with original wooden framing, gives this chapel it's rustic yet elegant feel. Modern lighting is dispersed throughout the chapel for proper viewing and photography. Adorned with Las Vegas Strip facing windows, frosted for your privacy, day or night. Get married in classy style in our Archway Wedding Chapel.