$25 Off Live Stream Special
Loved ones that can't make it out to Vegas? Add a live stream to your ceremony, and have family and friends tune in from all over. Use discount code STREAM25 when checking out!
Valid now through 29th February 2024.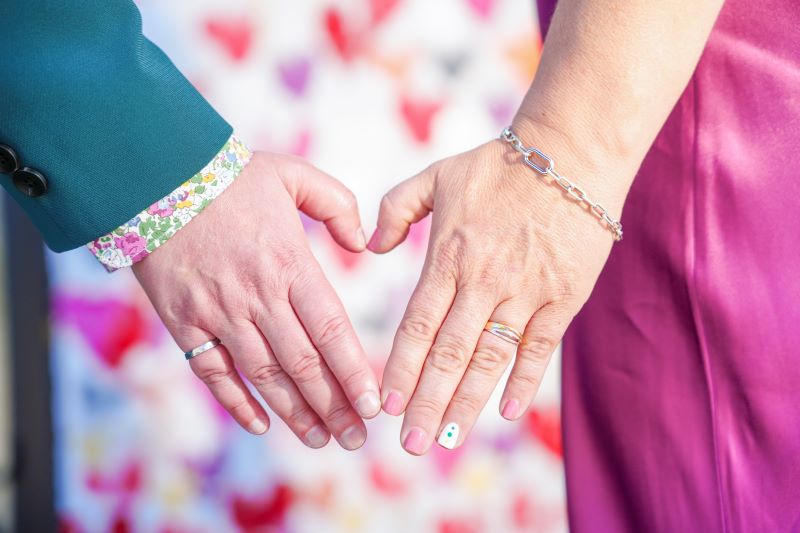 Without The Legal Paperwork!
Pretend weddings in Las Vegas are a fun and perfect way to have a ceremony without the legalities! A pretend wedding may also be called a commitment ceremony or fake wedding.
Pretend ceremonies are performed with many similarities to an actual Vegas wedding! They are perfect for those who want to express their love for one another without making the ultimate commitment of marriage. Get "married" to your best friend for life, your longtime partner, your cellphone, anything really!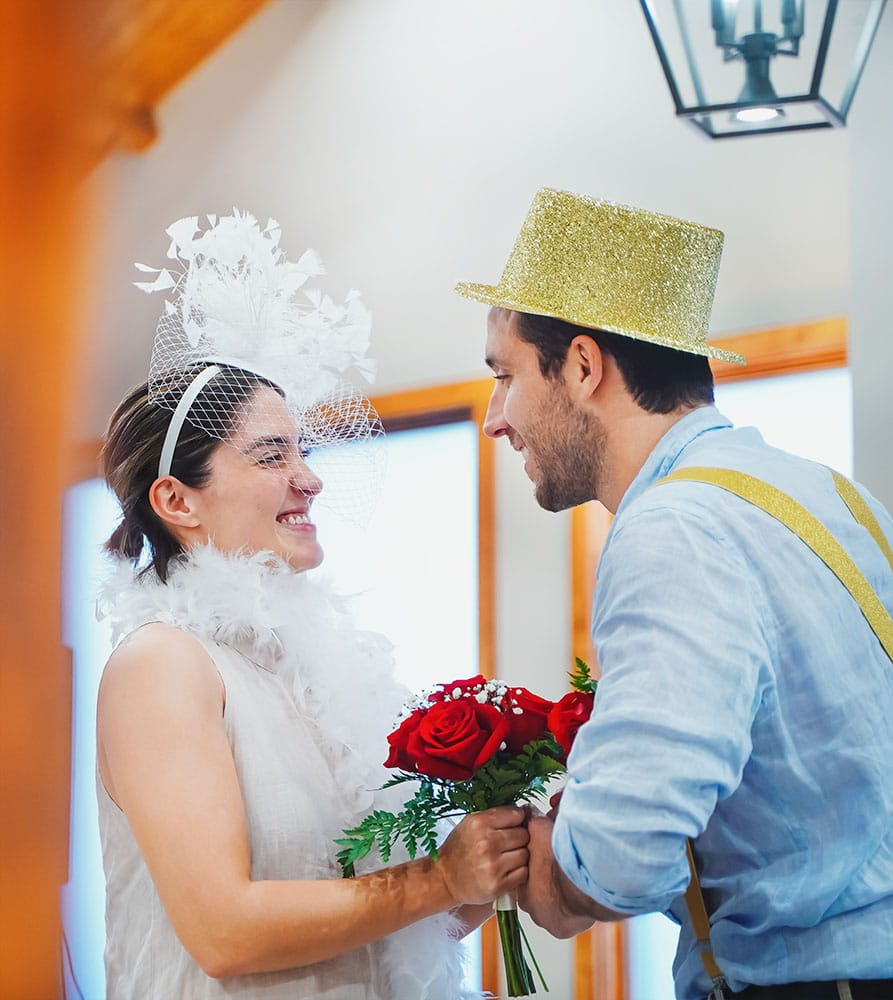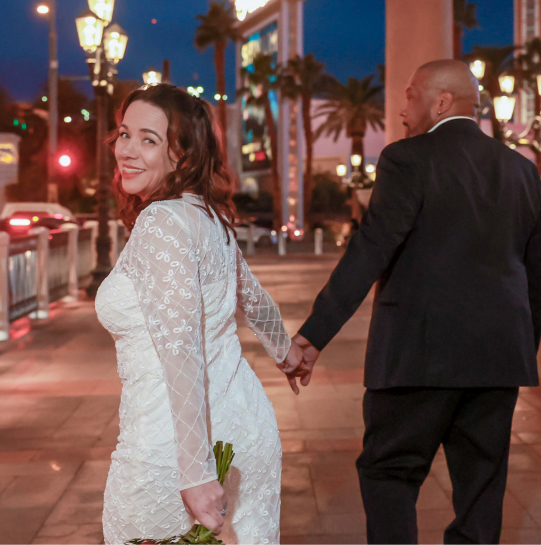 proceed close to a
Vegas wedding
Your bouquets and/or boutonnieres will be ready for you when you arrive for your special day. Your experienced ceremony coordinator will walk you through the steps from arrival to departure. A professional photographer will be there to capture every moment of your commitment ceremony. All ceremonies are performed by a caring officiant that will make your celebration one to remember! You'll have the experience of getting married, without actually getting married!
Similarities
Walk down the aisle towards your partner for life

Listen and enjoy the traditional wedding music played during your ceremony

Write your own special words to say during the ceremony, or repeat the vows of love and promise from your minister

Exchange rings to symbolize your pledge to one another

Be pronounced as a committed couple & seal your love with a kiss!

Enjoy a photo session with our wedding photographer


Sign a commitment certificate to treasure for a lifetime
Differences
No legal paperwork
Cannot pronounce as husband and/or wife or married couple
Instead be pronounced as committed couple, or partners!
Commitment certificate instead of a marriage license will be given
No marriage licenses are needed for pretend weddings, so on your reservation, feel free to come to the chapel and let us take care of you!
Commitment ceremonies are performed for symbolic purposes only. Both parties must be over the age of 18 years old, and must be aware that the ceremony to be performed is not of legal standing. The party will be asked to sign a waiver stating as such. Ceremonies are not recognized in any legal form. Couples who are already legally married in their home state or country are welcome to have a Renewal of Vows ceremony.
Check out our Traditional Wedding Packages! Contact us for more information or to schedule your ceremony
Limited time package pricing, pricing subject to change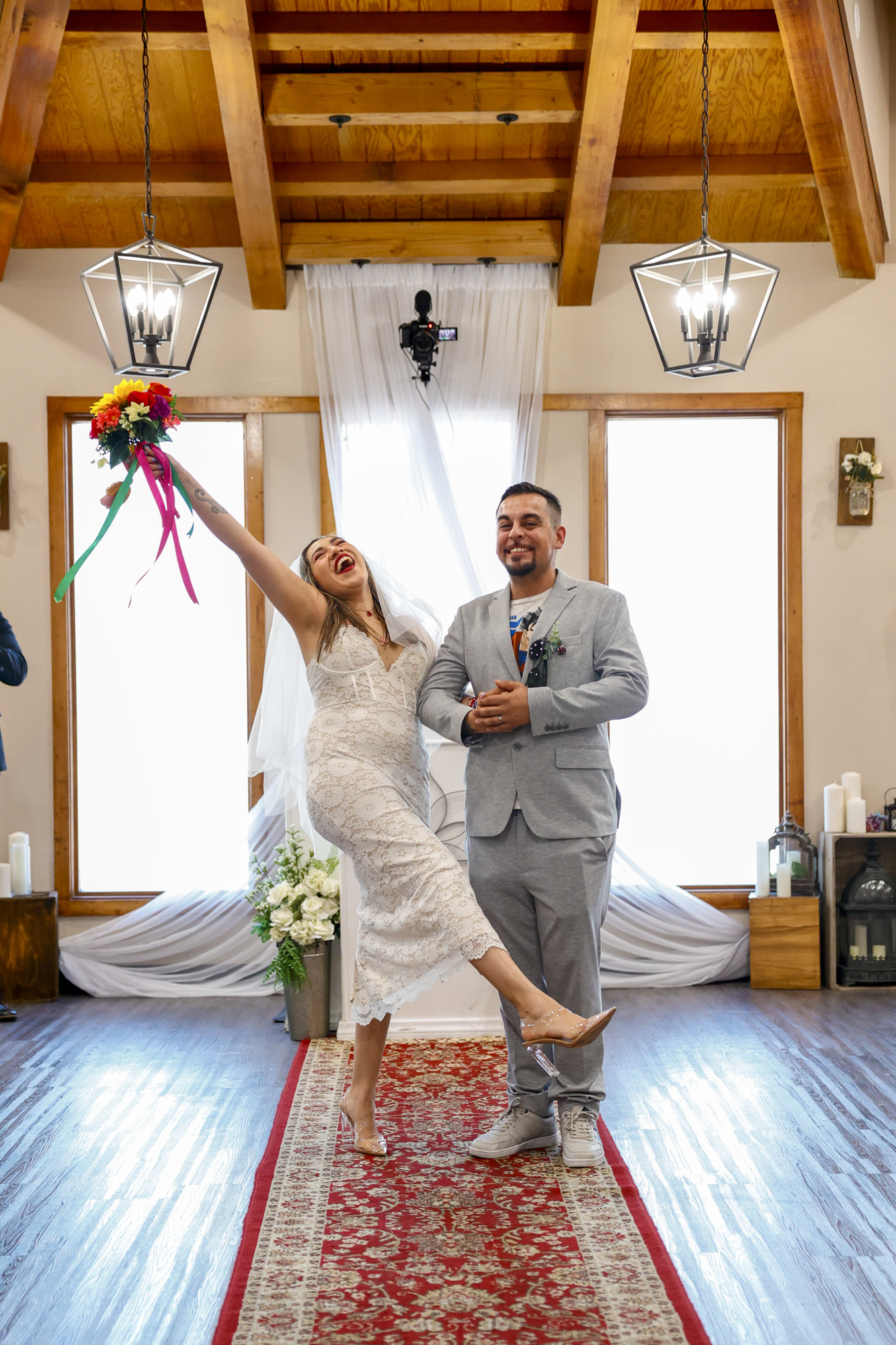 Say "I Do" in our Archway Wedding Chapel
This package does not include tax, or the $60 cash only minister's fee. It is customary to tip your photographer and coordinator $20, however, this is optional.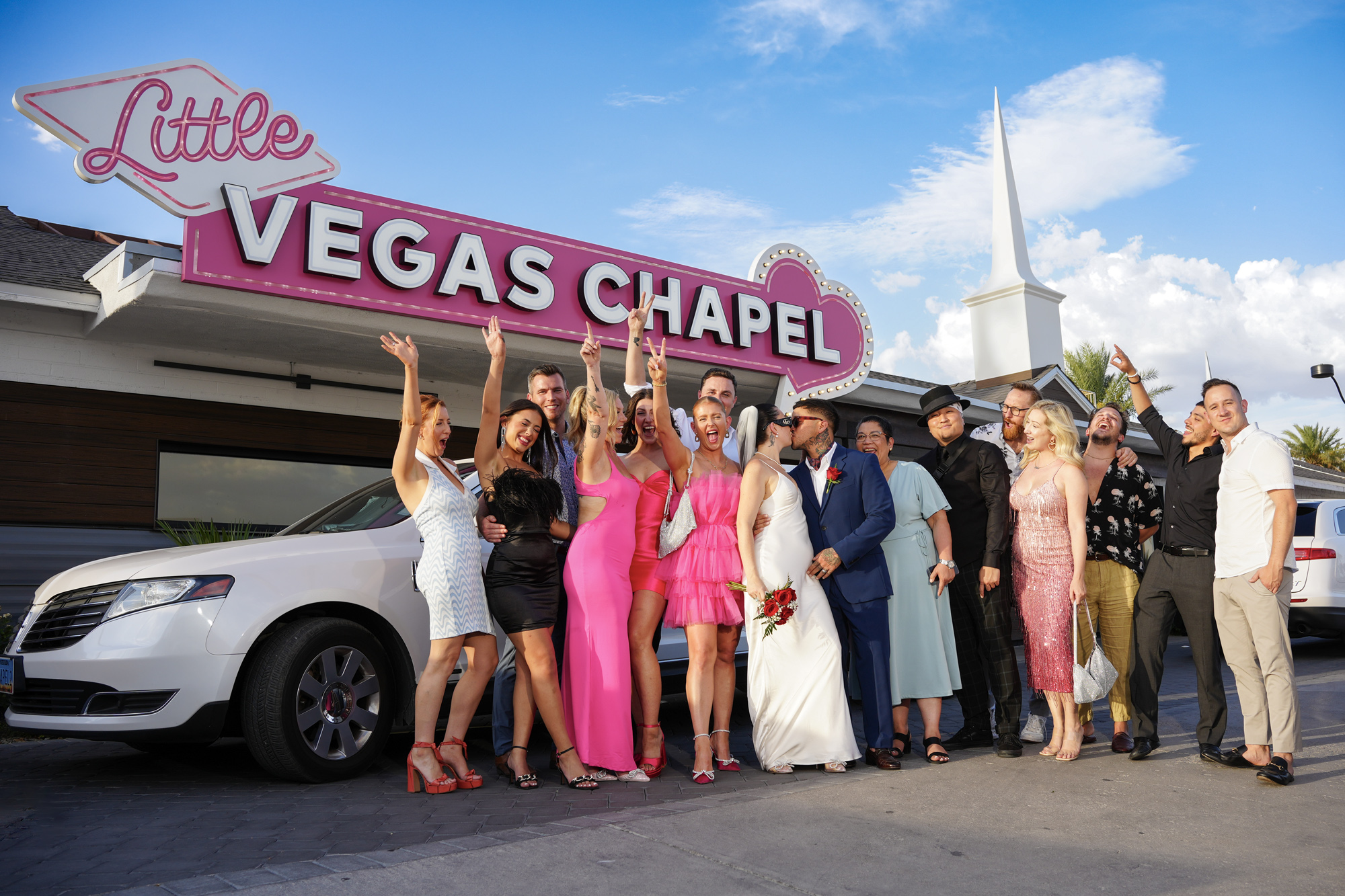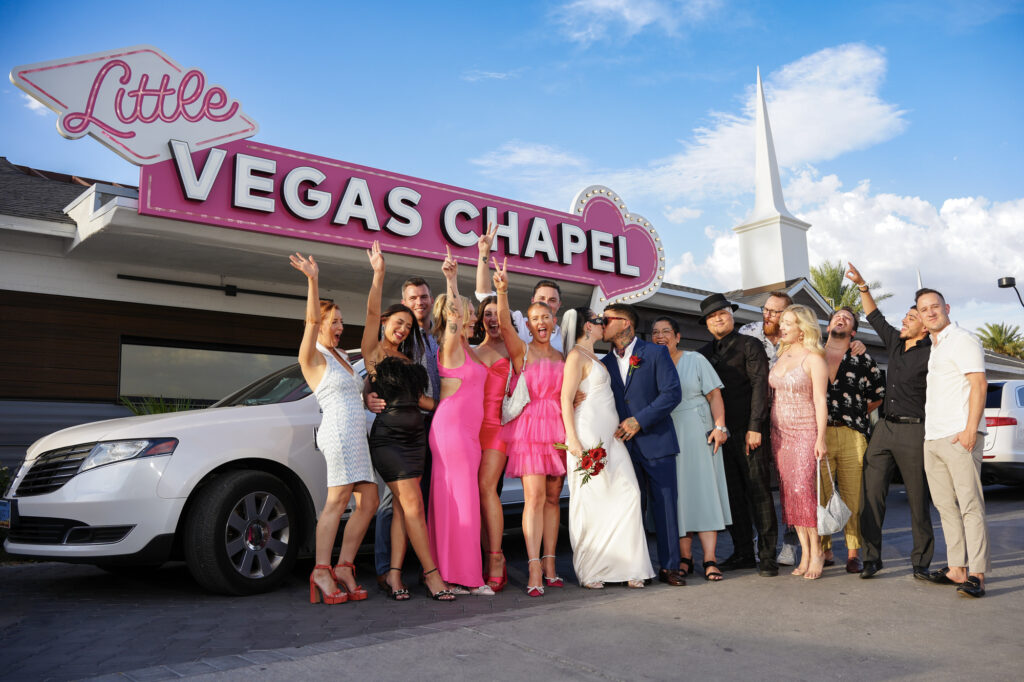 Celebrate Your Love in Las Vegas
This package does not include taxes, the $60 cash only minister's fee or the $40 chauffeur's gratuity. It is customary to tip your photographer and coordinator $20, however, this is optional.
Weddings Starting As
Low As Only $249
OFFICIALLY LICENSED BY ELVIS PRESLEY ENTERPRISES