If you are one for marriage, then you have likely thought about how to propose to that special someone. Will you be down on bended knee? Gazing at your partner with love in your eyes? Will you laugh and cry as you shout, "Yes!"?
After you have found THE ONE, what are you going to do to make it special, memorable, and unique? If you are thinking about going big, why not do it at the biggest party in the world?!
Here Are Our Top 5 Best Places to Propose in Vegas.
For the Nature-Lover
If your other half finds that they are happiest when they are outdoors, you may want to look into the beautiful landscapes of Red Rock Canyon.
Red Rock Canyon offers a picturesque backdrop for you to profess your love and desire to spend the rest of your live together.
There are a variety of trails and loops to choose from. This option is great for the casual-outdoorsy to the avid enthusiast!
For the Romantic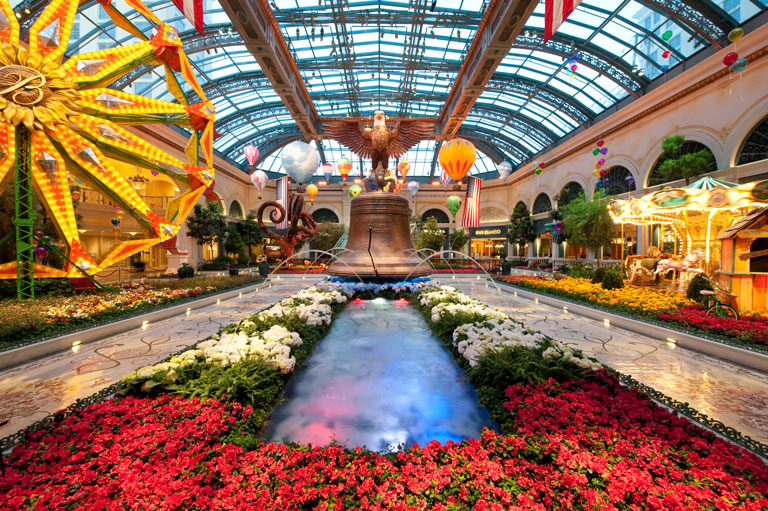 Here are two options for you if you find you have given your heart to a romantic soul: The Bellagio Conservatory & Botanical Gardens, and the Eiffel Tower.
While many people have heard of the Bellagio Fountain (we'll get to that later!) not many are as familiar with The Bellagio Conservatory and Botanical Gardens.
This indoor garden gives the sense of the great outdoors, but with a significant twist…this garden is changed 5 TIMES A YEAR!
With the change of the season comes a change of the garden, along with the Chinese New Year. So, prepare for the unexpected with this beauty.
If your significant other has always had a desire to see Paris, but a visit isn't in the cards, that doesn't mean that proposing at The Eiffel Tower isn't an option.
Head on over to the Paris Las Vegas and treat you and your amour to a fine-dining experience in The Eiffel Tower restaurant and close out the night with a five-star proposal.
Even better, this locale offers proposal packages, but at the very least make a reservation by at least 4:30 for the best seating options to pop the question!
The Traditionalist
Remember we were talking about the Fountains of Bellagio? Well, here you go. This destination is one of the most popular, but no less beautiful, places to propose in Vegas. 
As you aspire to provide one of the most memorable moments in your soon to be spouse's life, The Fountains will help you make that happen.
Set to a variety of music, the fountains will provide you with an intense and awe-inspiring moment to bend your knee.
The feature changes often throughout the day and evening to give a variety of music for you to make the most of your proposal.
For the FUN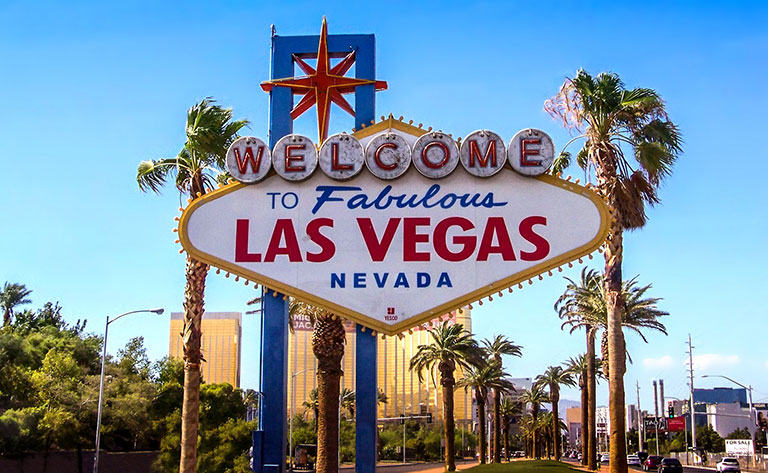 If that special someone you hope to make your forever happens to be someone who is always out to have a lot of fun, there is no better place to propose than underneath the iconic Las Vegas sign!
The life of the party will smile and laugh as they say yes to you and your new future. Don't worry though, this may happen in Vegas, but it won't stay in Vegas!
To amp it up and make it super memorable, check out your options to get married under the exact same sign!