Known as the entertainment capital of the world, Las Vegas has a lot to offer those visiting the exciting and fun city. The Las Vegas Strip is iconic for its nightlife, casinos, and world-class restaurants, but not everything Las Vegas has to offer is on the boulevard!
Downtown Las Vegas is often overlooked when planning out a trip to Sin City, but the old Las Vegas is definitely a place we recommend you visit. Downtown Las Vegas is known for their bar scene and is easily a favorite amongst locals. If clubs and bars on the Las Vegas Strip are not your cups of tea, consider bar hopping in Downtown Las Vegas.  Cheaper alternatives, great music, and a more relaxed feel are what you'll expect when visiting this part of Las Vegas. Keep reading to find out the 6 best bars downtown to experience while in Las Vegas
Gold Spike
217 Las Vegas Blvd North, Las Vegas, NV 89101
Gold Spike Hotel and Casino takes you back to the schoolyard and will remind you of your childhood. Outside, large oversized interactive games like Jenga, Twister, and chess are in the available to play in the back, along with cornhole and oversized beer pong. They even have a tetherball court and foursquare to really bring you back to elementary school. Gold Spike offers live entertainment Thursday through Sunday outside as well. Inside Goldspike, is a large open dancing floor where a live DJ's spins the tables during the night, and 2 large bars to service the huge crowds that tend to form during the weekend.
Commonwealth
525 Fremont St. Las Vegas, NV 89101
Inspired by the pre-Prohibition Era in the United States, Commonwealth features a stylish and lively scene to Downtown Las Vegas. Comprised of two floors, this bar is one of the larger venues downtown. Tying back to their inspiration, the first floor of Commonwealth holds characteristics like elegant chandeliers, lounge area, specialty cocktails, and even a secret speakeasy in the back. Enjoy a live DJ upstairs where the dance floor is always filled, or inquire about table reservations for a night out with your closest friends.  
The Griffin
511 Fremont St. Las Vegas, NV 89101
Simple, easy, and vintage. The Griffin is the best spot Downtown if you are looking for something cool and classic. The warm and cozy atmosphere of The Griffin attracts crowds from all walks of life. Wonderful music and excellent drinks make this place a premiere spot for you to visit downtown if you want to enjoy some drinks with no hassle.
Atomic Liquors
917 Fremont St. Las Vegas, NV 89101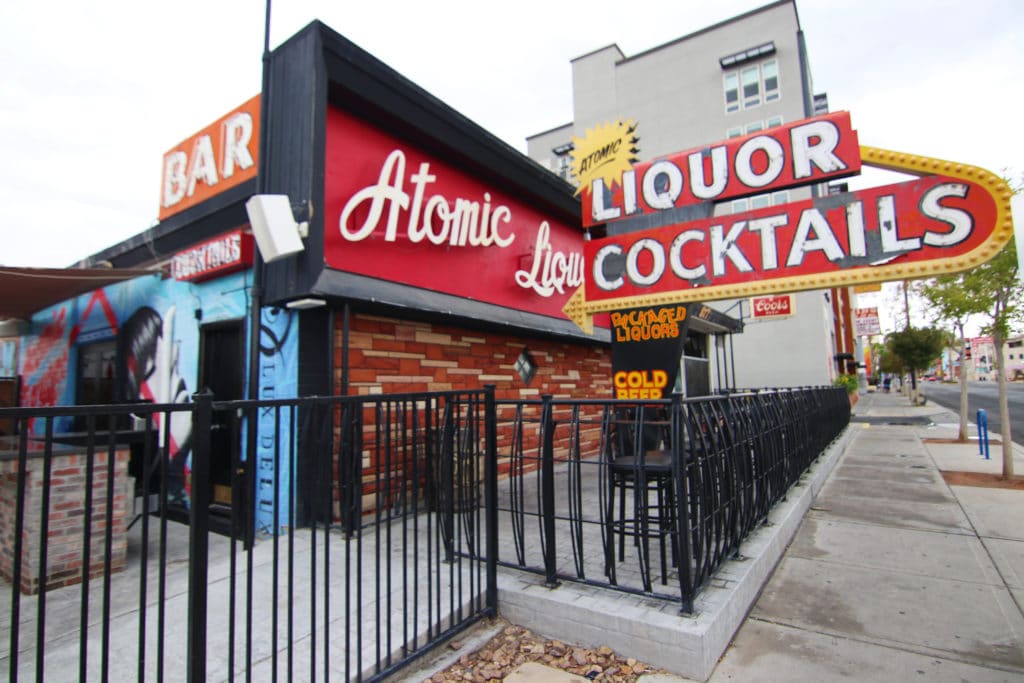 Oak & Ivy
707 Fremont St. Las Vegas, NV 89101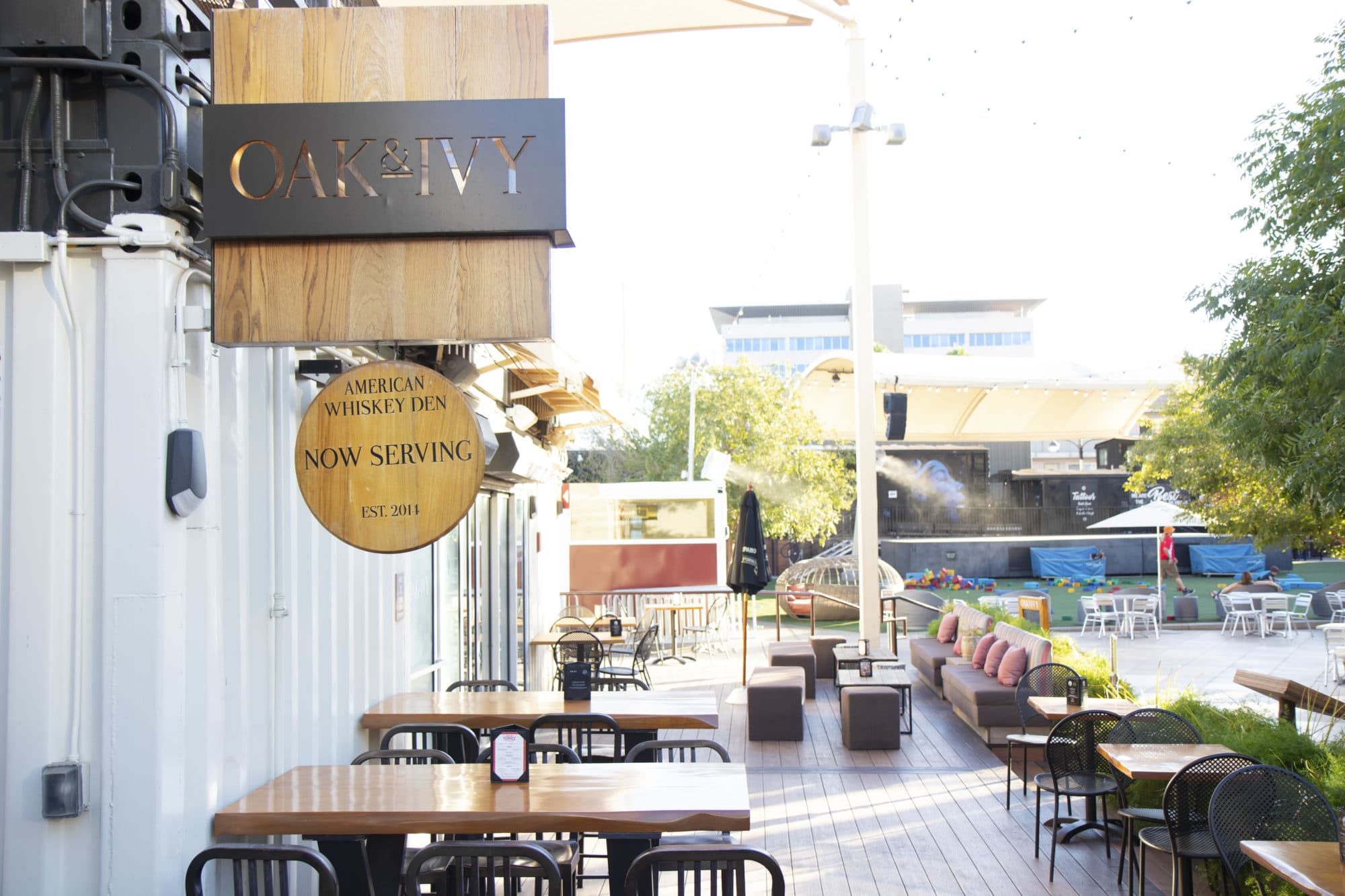 Park on Fremont
506 Fremont St. Las Vegas, NV 89101
One of the most unique places to enjoy a few drinks downtown, Park on Fremont is definitely a must visit while in Las Vegas. One of a kind and unusual art and decor is displayed all around the inside and outdoor section of this bar. Aside from the great drinks, the Park on Fremont also carries a pretty good food menu for breakfast, lunch, and dinner.