The Little Vegas Chapel filled the iconic Pink Cadillac with toys donated by staff and members of the community to donate on opening day of KLUC's annual toy drive.
Las Vegas, NV – December 10, 2019
Christmas is here & The Little Vegas Chapel rang in the holiday season with the crew at 98.5 KLUC. On the morning of December 5th, the team at the downtown Las Vegas wedding chapel arrived to the 21st Annual KLUC with their Pink Cadillac filled to the top with toys and bikes to donate. The Little Vegas Chapel collected donations through the beginning of the season to give back to their community. 
"We had a tremendous amount of support from our community. We are honored to give back and participate at the KLUC Toy Drive," says Michael Kelly, General Manager at The Little Vegas Chapel. "We matched all donations because we love this community and are here to support one another." 
This is the first year The Little Vegas Chapel has participated in the KLUC Toy Drive. Thanks to all the donations given to them by their staff and gifts purchased by the company, The Little Vegas Chapel had a great first experience donating to Chet Buchanan and his team. Kayla Jo from KLUC's Chet Buchanan Morning Show interviewed some team members about their donations, and the iconic Pink Cadillac. 
"Everyone was so welcoming! It made the experience so much more fun meeting people from the KLUC team," says Chrissy Jimeno, Venue Manager for The Little Vegas Chapel. "I am glad the first charity we decided to donate as a company was the KLUC Toy Drive and HELP of Southern Nevada." 
Being one of the most top reviewed wedding chapels in Las Vegas, The Little Vegas Chapel caters to a wide arrange of both international and domestic visiting guests. The chapel, located in the 18b Arts District in Downtown, has a special place in their hearts for locals celebrating their love at their chapel. The LIttle Vegas Chapel deeply cares for the Las Vegas community and has plans to continue giving back to the community and eagerly anticipates the 22nd Annual Toy Drive in 2020.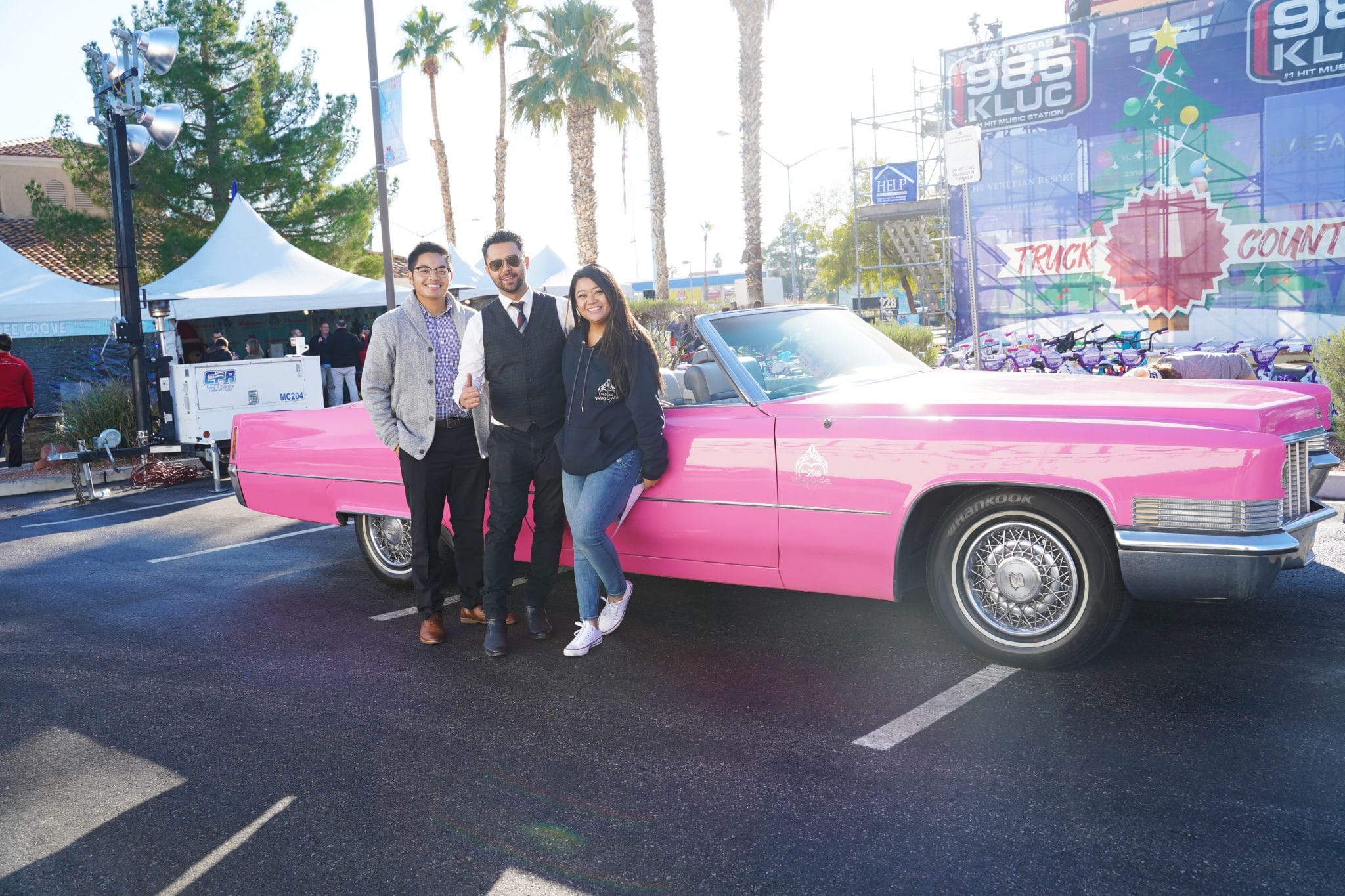 The 98.5 KLUC Toy Drive will be accepting donations through December 5th to December 16th. The Official Toy Drive is located at 6226 West Sahara Ave in the NV Energy Lot. There will be personnel to accept donations 24 hours a day, and Chet Buchanan can be found atop the Big Thirty Foot Scaffold the entire duration of the event. For more information please contact 98.5 KLUC or HELP of Southern Nevada.