When you need to choose a wedding ring, it is important to understand the gravity of the decision and take the steps to choose the right ring. Your wedding ring is going to serve as the symbol of your marriage for years to come. Taking some time to make the best decision possible is a great way to ensure that both you and your partner are happy with your final choice. Whether you are looking for the wedding bands that you want to purchase or for the perfect engagement ring to propose with, these tips can help you to choose the right wedding ring to meet your needs. At The Little Vegas Chapel, our experts can help you to have the best possible wedding in Las Vegas. Here are a few of our tips for helping you choose a wedding ring.
Don't Focus on Trends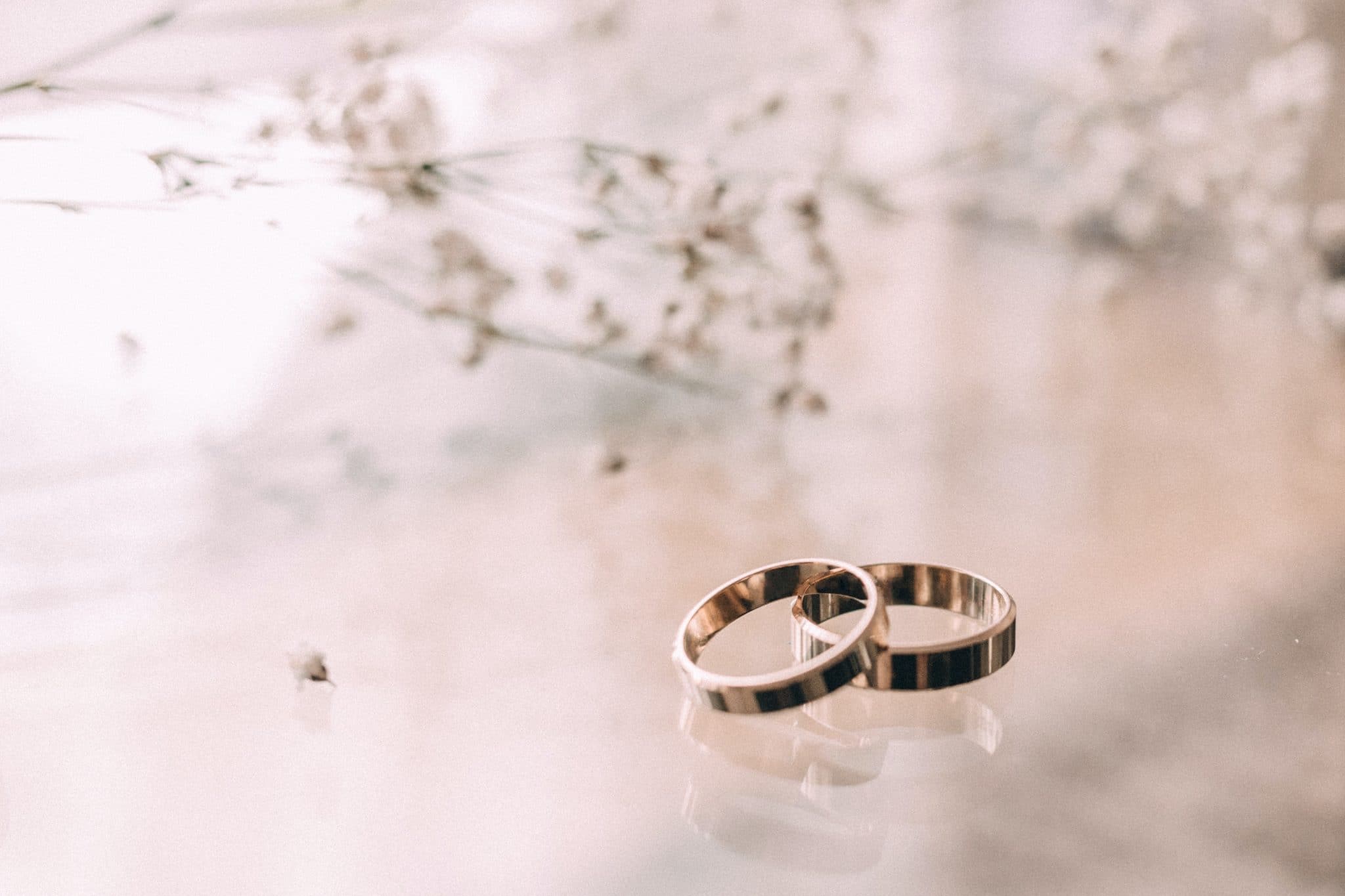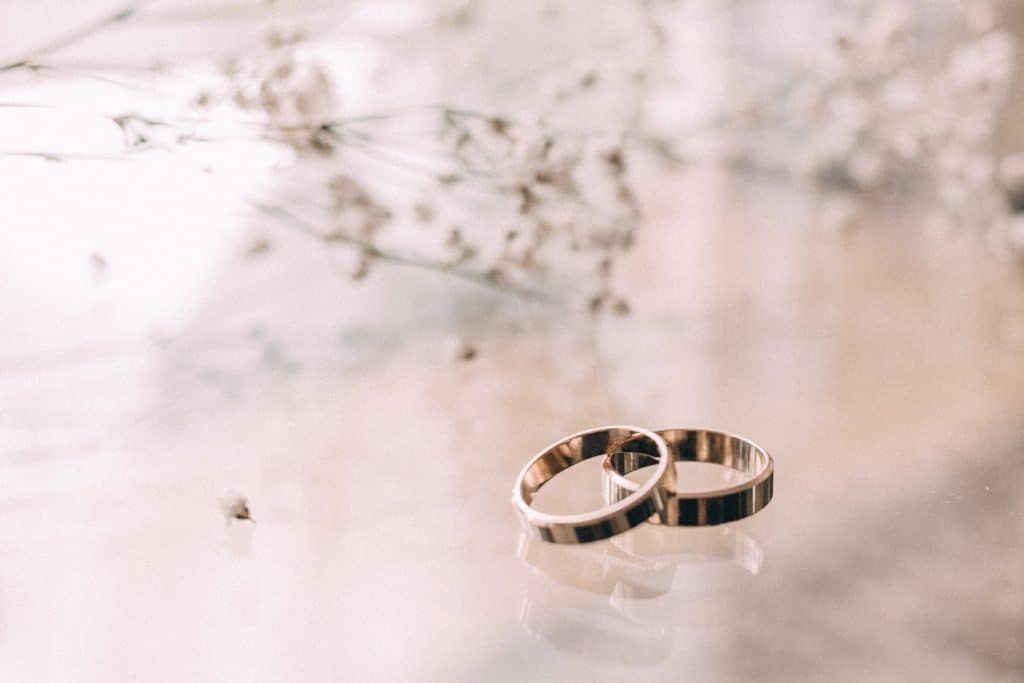 Trends come and go, but your ring is a long-term decision. When you are trying to choose your ring, you will want to avoid getting too focused on the current trends. These trends are likely to change quickly, and the ring will eventually fall out of fashion. Choose a ring that you love, rather than one that is currently in style. It is more important to ensure that you personally love your ring than to ensure that it is "trendy" or "in style." In fact, you may want to avoid researching trends altogether to prevent the trends from having too much of an impact on your final wedding ring decision. Focus on the rings that you like, rather than the ones that are currently trendy.
Refrain from Overemphasizing GIA Grading
It can be tempting to pay attention to the "grade" of the stone that you choose for your ring. This grading tends to involve an array of factors that you may not particularly care about, but you will certainly be paying for. Choose a ring that you love the appearance of, not a ring based off of a grading system that is meaningless to you. This will help you to ensure that you are happy with your choice, even if you don't choose a stone that has a perfect grading value. If the grading system matters to you, it can certainly be a factor to help you make a choice. However, you should ensure that the graded factors are important to you.
Decide on your Own Priorities
Your priorities may differ from someone else's. In general, you shouldn't prioritize the size of the stone unless that is something that particularly matters to you or your partner. You can have an absolutely gorgeous ring without it being the largest one available. When you choose your own priorities, you will be able to ensure that you search for a stone that will meet your preferences. Do you care more about the size of the stone or its color and clarity? It is important to remember that if you are on a budget, you will likely have to make compromises with your wedding ring.
Know the Gem's Backstory
A wedding ring is an incredibly sentimental object. When you know the background of the stone, you will be able to make it an even more emotionally powerful accessory. Try and research the background of the stone to get an idea of what has happened in its past. This is often the reason why people repurpose the stones from their grandmother's wedding rings for their current partner. When you know the history behind the stone, it will add even more meaning to the ring. It may also be beneficial to choose a stone that has been sustainably sourced so that you can feel more confident in your choice.
Don't Overlook the Setting
While the stone tends to be the picture, the setting is the frame. If you have ever seen a beautifully framed picture, you understand the difference that can be made with the right frame. The same thing applies to your wedding ring. The setting that you choose for your ring will completely adjust the overall appearance of the ring. It is essential to choose a setting that you like and that compliments your chosen gem. There are several choices that you will want to make when it comes to the setting, such as the type of metal that you want the setting to be made out of.
Feel Free to be Unique!
Many people feel like they have to stay confined to tradition when it comes to various aspects of their wedding, such as their dress and their ring. Feel free to be unique and think outside of the box when you are choosing a wedding ring or even when you are planning your wedding. Your ring should be just as unique as you are. Choosing a unique ring will help to ensure that you love it for years to come. If you are choosing the engagement ring for your beloved, you will want to choose a ring that you think matches their own personal preferences.
Ask for Help from Friends
There's no reason that you can't ask for help when it comes to choosing a wedding ring! While you may want to surprise your partner with the engagement ring, you may still want to ask friends or family members for their input and help with choosing the right ring. When you ask for help, you will likely want to ask someone that is close with your partner, as well as yourself. This will help to ensure that you get good advice and feedback from the friend that is trying to help you. It is also beneficial to pay attention to the types of stones, colors, and metals that your partner likes to help you make an informed decision.
Shop Early
Start shopping for your ring early on. If you feel rushed when you are buying a ring, you might settle for a ring that is less than perfect. For a purchase that is as expensive and meaningful as a wedding ring, it is worth ensuring that you have a little extra time to find the right one. This applies both to shopping for wedding bands and for engagement rings. The longer you give yourself, the less rushed you are likely to feel and the better decision you will likely make. This can also help you to save money on your purchase.
Set a Budget
The last thing you want is to fall in love with a particular wedding ring only to discover that it is far outside your budget. Set a budget to ensure that you only focus on the rings that are contained within your budget. This will help you to communicate to your jeweler what you are looking for and what your price range is. It is also important to set boundaries regarding your budget and stick to the budget. Don't let an overeager salesperson convince you to spend more money than you are really comfortable with spending.
Communicate with your Jeweler
Your jeweler is a professional at matching people with the right rings to meet their needs. In order to help them do this, it is important to practice open communication with them. Ensure that you tell them about what you want from your ring, as well as your set budget. This will help them to match you with rings that will meet your expectations. When they find the right ring for you, everyone wins. Communicating with them will help them to do their job and get the ideal ring for your particular situation.
Shop with your Partner
If you are looking for wedding bands, you may want to consider going shopping along with your partner to get their input. By shopping together, you can choose a pair of wedding bands that you will both be happy with. Not only is this a great way to ensure you choose something that you both like, but it can also provide you with an incredible bonding opportunity.
Consider How it Will Look with the Engagement Ring
When looking for a wedding band, you will want to consider how the band will look with the engagement ring. Choose a band that will compliment the engagement ring, rather than one that might eclipse it or clash with it. This can help you make a decision for the right setting for your ring and help you to match your rings in a way that you love.
If you follow these tips, you will be certain to find the best wedding ring to meet all of your needs. Once you have the dream ring, our team is ready and willing to help you have your dream wedding. When you want the best Vegas wedding available, you need look no further than our experts at The Little Vegas Chapel. For more information about our chapel and the related wedding services that we are able to provide, contact us at The Little Vegas Chapel today!