Tips for Personalizing your Wedding Ceremony
Your wedding is a day where you celebrate with your loved ones. Personalizing your wedding ceremony can help to ensure that your wedding is a day to remember. You may be able to personalize your wedding ceremony with meaningful details, personalized menus, a photo wall, or in many other ways. Taking these steps to personalize your wedding ceremony can help to ensure that you can have the wedding of your dreams.
Choose Meaningful Details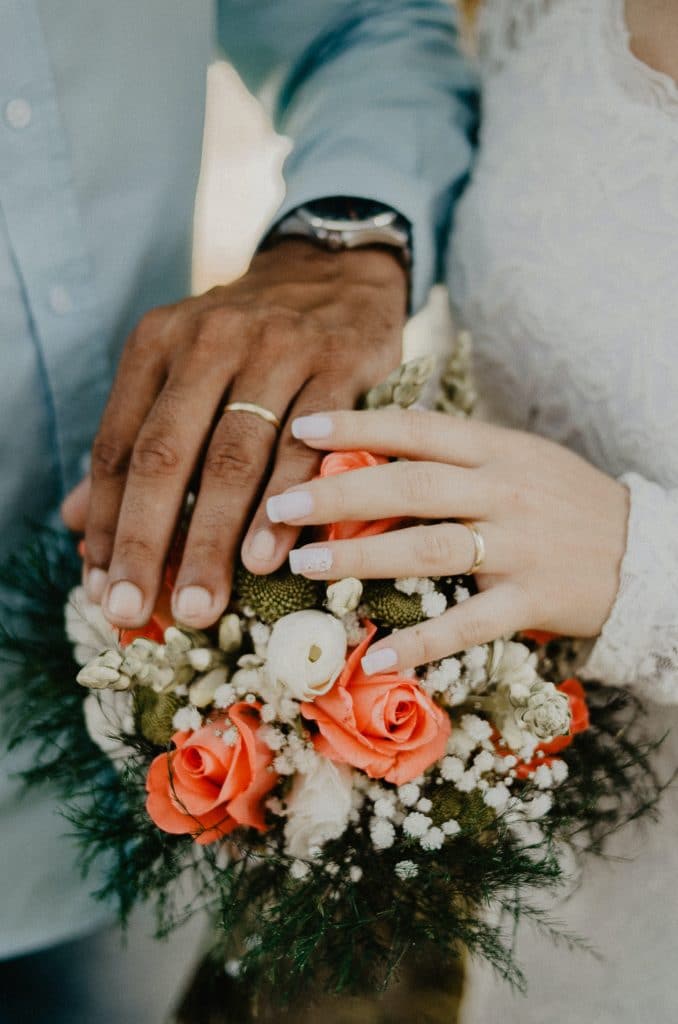 Making your wedding ceremony meaningful can often be done through the use of small details. These details can greatly personalize your wedding ceremony and make it as special a day as possible. Something as simple as using the first type of flower you received from your loved one in your bouquet or other floral arrangements can help to make your ceremony memorable. You may also want to consider some of the places that are meaningful in your relationship. Wearing a necklace that was passed down in your family is another great way that you can personalize your wedding ceremony. Meaningful details are also a great method for personalizing the ceremony that likely won't break your budget.
Personalize the Menu and Drinks
Though food doesn't last, the experience of your wedding ceremony is what will last in your guests' memories. You can help to personalize your wedding by carefully choosing the menu and drinks that you offer at your reception. Fun drinks, for example, can make the wedding a night to remember. This is another place where you may be able to implement meaningful details that make your wedding even more special. For example, you may choose to have your wedding catered by the restaurant where you had your first date.
Display a Photo Wall
Have you ever heard that a picture says a thousand words? A photo wall can be an incredible way to personalize your ceremony. Choose a selection of photos that portray some of your favorite memories with your soon-to-be spouse. These pictures can help you to share your joy with all of your guests. Creating a photo wall can also provide you with a fun experience of reflecting on your relationship prior to your wedding. There are many reasons why a photo wall can be an amazing addition to your wedding.
Use Fun Signs
Decorating your wedding venue with fun signs can help you to provide a personal touch to your wedding. In many cases, you can even make these signs yourself, which serves to further personalize your wedding. Choose some of your favorite sayings or quotes that personify your relationship to help increase your personalization. These signs can help to create a great environment for your wedding.
Get a Custom Cake Topper
The wedding cake is often the centerpiece of a wedding reception. In order to provide an additional personal touch to your cake, you may want to consider the purchase of a custom cake topper. These cake toppers can help you to personalize your wedding cake in a simple, relatively inexpensive way.
Personalized Wedding Favors
Many weddings have wedding favors. When you carefully craft your wedding favors, you can further help to personalize your wedding. For example, you may want to make personalized keychains or other simple gifts for your wedding favors. This can also provide your guests with physical memorabilia of the time that they had at your wedding celebration.
Make a Speech
Though speeches are traditionally performed by the parents or close friends of the couple, you can certainly make a speech during your wedding. When you make a speech, you obtain a way to express how you feel about your spouse and your wedding day, without having to incorporate it into the actual ceremony. This is just one way to personalize your wedding.
Leave Tradition Behind
If you feel like sticking to traditions, there is certainly nothing wrong with that. However, it is important to keep in mind that you don't have to stick to traditions wherever they don't serve you. Your wedding is about you and celebrating with your loved ones. If you want to make different choices that stray from tradition, you can do so! This can be another way that you can help to personalize your wedding ceremony.
Choose Music you Love
Music is used throughout your wedding for a reason. It helps to convey emotions can completely impact the atmosphere throughout your wedding. You can choose music that you love for your ceremony, during the reception, or at any point that you want. You may want to choose songs that have been meaningful to your relationship or songs where you can't help but dance to the beat.
Write your Vows
Writing personal vows is certainly not a requirement for your wedding, but it can be an incredible way to make your wedding special. When you write your vows, you can obtain the opportunity to truly express your feelings about your beloved one. Personalized vows can help to make your wedding ceremony more sincere and emotional.
Choose a Great Officiant
The officiant of your wedding ceremony will have a substantial impact on the experience. You certainly don't have to stick with a traditional officiant for your wedding ceremony. At The Little Vegas Chapel, we offer a unique Elvis package where you can have an Elvis Tribute Artist officiate your wedding ceremony. We also have professional officiants that you can use the services of to ensure that your wedding ceremony runs much more smoothly. Choosing an officiant that you're happy with can make a huge difference to your ceremony. Our team can help to ensure that your wedding ceremony is personalized to meet all of your needs.
There are many ways that you can personalize your wedding ceremony. These small changes can make your ceremony special and can aid in the creation of lifelong memories. A wedding at The Little Vegas Chapel can help you to create the perfect, personalized ceremony for your wedding. To learn more about our top tips for personalizing your wedding ceremony, contact us at The Little Vegas Chapel today!