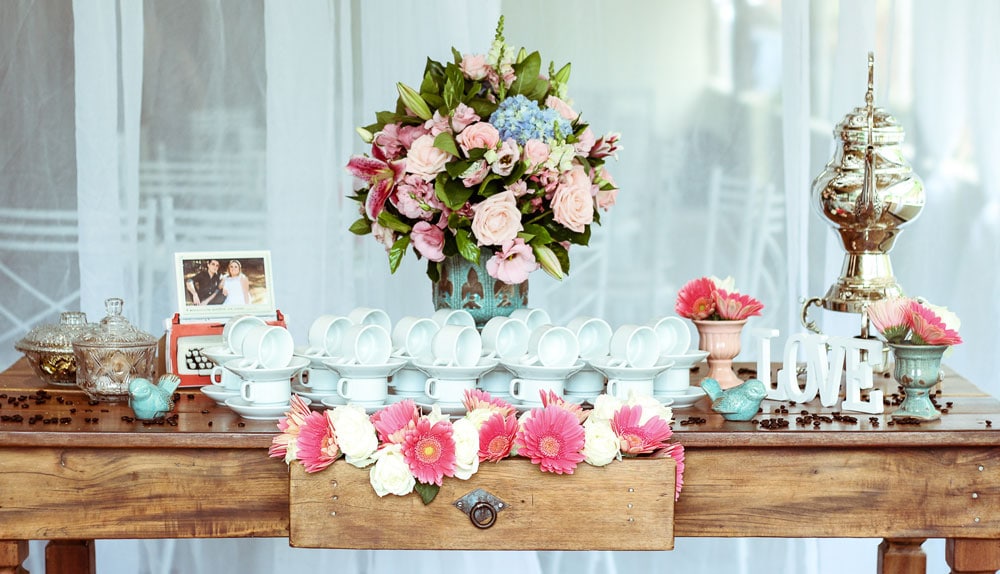 Origins of Wedding Favors
The idea of wedding favors originated in Rome where it was believed that whatever was touched by a bride and groom, would bring luck to whomever it was given to. The idea may not be the same today, considering most couples give these just to please their guests. Nonetheless, it's a tradition that many brides have adapted in their weddings, and they go to all lengths to make the pieces as unique and attractive as possible.
Once your wedding ceremony is over, you do not want it forgotten overnight. You want your guests to take with them something that will always remind them of that day for the next few years or so, possibly forever. For this reason, you can device creative ways on what to give to them in order to act as mementos for your big day. Whatever you give your guest does not have to be big or expensive; it can be just something small and simple, yet beautiful and thoughtful.
Picking Wedding Favors
The favors can entirely be picked in relation to the wedding theme, but this does not always have to be the case. You can always come up with something creative that does not necessarily relate to the overall theme. While giving something that can be munched on the same day is inexpensive, it's not always the best idea because once it's over; there will be nothing else for the guest to hold onto. Some of the pieces of wedding favors you can give to your guests include:
Homemade candy
Personalized Wedding fans or chop sticks
Card holders
Bottle openers
Take out boxes
Photo albums
Bookmarks
Nicely framed Photos of you as a couple
Candle favors
Cookie boxes
Hand bags for the ladies
Notebooks
Scented soap
Wine or wine glasses
The list of what you can offer as favors for your wedding are endless. Though favors are not must have items on your wedding budget, its best to give some to your guests just as a sign of appreciation. However, if you cannot afford them then, you do not have to ruin your budget just to give away some, though you can also go for edible options which are the cheapest. A good way to cut down on your favor cost would be to ensure that only one favor is received per couple, but ensure whatever you offer is meaningful so that your guests don't choose to leave them behind.
For instance, you can buy candy or have some personalized chocolate bars in creative forms, and then have them nicely wrapped up, and put in boxes, and these you can give to all your guests without straining your budget.
One good thing about edibles is that everyone will appreciate them, unlike if for instance you opt to give them items such as CD's of your wedding, which some people may never listen to or watch. The trick is to think about what your guests may love, rather than what you love. If you make arrangements on the type of favors to give way in advance, it will provide more room to select what is most suitable.
When all is said and done, the most important thing on your wedding day is for you to exchange your vows. It goes without saying that favors are not mandatory, but if it's an important thing to your family, you can go ahead and get something. The bottom line is you do not have to strain your finances. Make your guests happy, but not at the expense of your own important needs.
Like this article? Try another: 5 Reasons Why You Should Get Married in Las Vegas.
Recently CNN attended attended one of our New Years Eve weddings. Read about it here.