Whether it's been years in the making or love at first sight, the moment you become engaged is one you'll remember forever.  While you are soaking in all the excitement that comes with this momentous occasion, it hits you that you've got a wedding to plan.  It may seem like you've got plenty of time, but your wedding date will be here sooner than you think and it's important that you've prepared in order to look and feel your best.  If you want a wedding that your friends and family will never forget, think Las Vegas!  After all, what could be better than a Vegas wedding?!  Intimate, unforgettable, and packaged exactly the way you would like it. In order to truly have the best day ever, it's important to do a little planning.  Below are some helpful tips you can use to ensure your wedding day goes off without a hitch!
Stay Organized
With wedding magazines, Pinterest, and everyone's opinions, it's easy to get information overload in your early stages of planning.  Do yourself a favor and invest in a binder to keep organized.  You can keep any wedding info tucked away neatly and safely to review when you'd like.  With today's technology, a binder may seem old school, but you will feel a certain satisfaction carrying your binder with your from appointment to appointment and actually being able to point out your ideas to your vendors.
Ask For Help
While it may not be 100% necessary, having a wedding planner can be super helpful, especially on the day of.  Just knowing someone is there to orchestrate and ensure things run smoothly is such a relieving feeling.  The last thing you want to worry about on your wedding day is if the vendors are on time or if the caterer is understaffed.  Having someone to put out these days of fires for you will pay off big time.  If you are on a tight budget, consider asking a friend or family member, who is not in the wedding, if they wouldn't mind helping you out on the wedding day.
Trial Runs
Ladies, this is important for your specifically.  A trial makeup/hair appointment may not seem necessary or like a waste of money, but keep in mind, pictures are forever.  A trial run allows you to meet with your beauty squad and go over what styles will look the best for your big day.  You may have something in mind that totally doesn't work and a trial appointment is a great time to explore other options or make tweaks here and there.  Guys, it's important for you to think about this too.  Depending on your hair, you may want to consider a certain style.  Talk to your barber or hairdresser before the big day and experiment with some different styles.  If you both look and feel great, it will surely shine through in your photos!
Don't Stress
This one is easier said, but can be done!  While your wedding day should be the happiest day of your life, getting there is no easy feat.  You may feel like you've signed a thousand contracts, made a million phone calls, and this stress may take a toll on your body.  To combat these feelings, it's important that you're getting enough sleep, drinking plenty of water, and even exercising.  So whether you sneak in a nap, buy a fun water bottle and challenge yourself every day, or join a group exercise class, don't let stress get the best of you!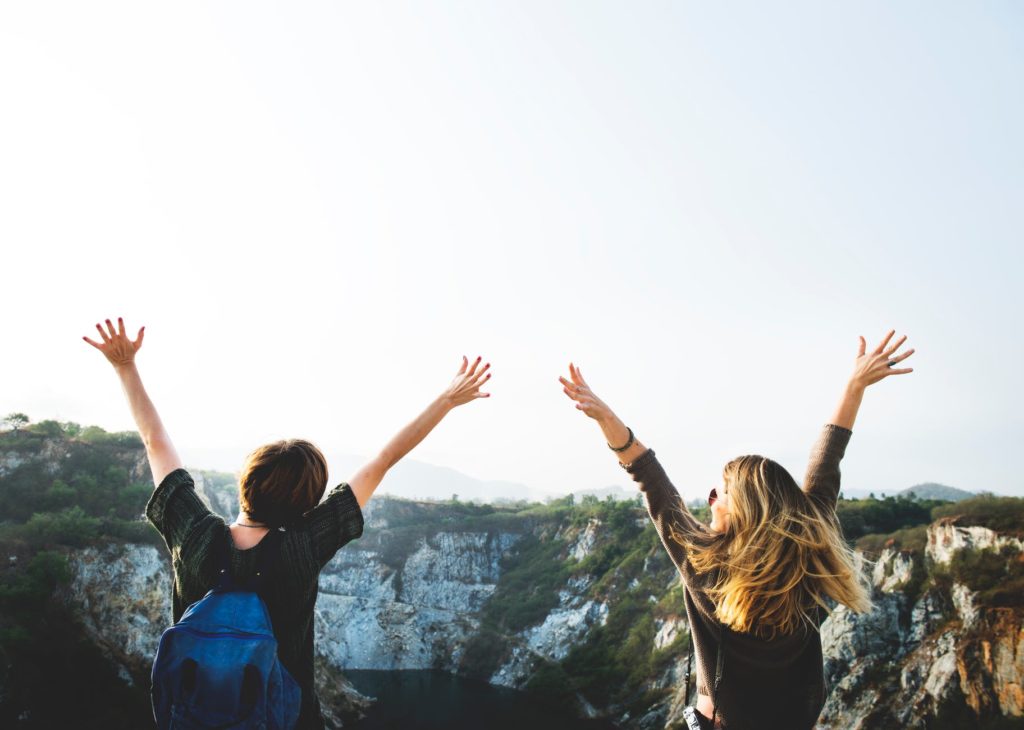 All in all regardless of where you and your partner exchange vows, doing so in front of family and friends will ensure that your wedding is one of the best days of your life.  Keeping some of the tips mentioned above in mind while planning may help your day run more seamlessly.  And just remember, what happens in Vegas stays in Vegas!