Summer is in full swing! With summer planning comes a lot of fun activities and vacations, and for thousands of couples, the big wedding day is inching closer and closer. Summer weddings are a delightful time to get married as many guests are able to plan an entire vacation around a wedding.
At The Little Vegas Chapel, we specialize in creating amazing summer weddings and guarantee we will be able to reduce the stress that comes with planning a summer wedding. Here are our five favorite reasons to get married in the summer.
Reason # 1 – You Won't Freeze!
Do you have a dream wedding dress that you've always wanted to wear? If you have a dress that isn't suitable for cold weather, you'll want to wait till the summer. Having the perfect dress is a large part of the wedding day for many brides. Wearing a strapless dress in a snowstorm just isn't quite as enjoyable as it is in the summer with the beautiful sun shining and you are surrounded by your friends and family.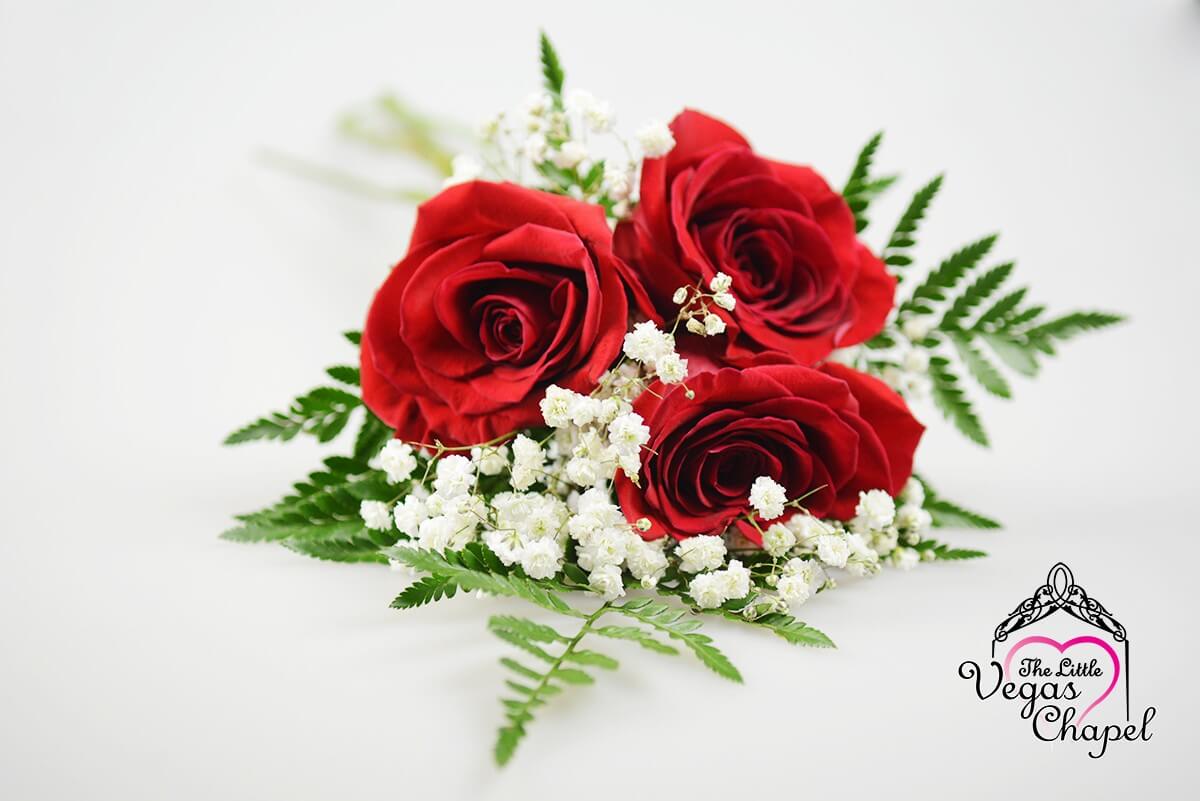 Reason # 2 – More Flowers!
Bring on the flowers! Summer is the perfect wedding season because there are so many flower options you can choose to decorate your venue. Flowers are also less expensive in the summer as florists can have access to their greenhouses and do not need to ship in as many flowers from other places.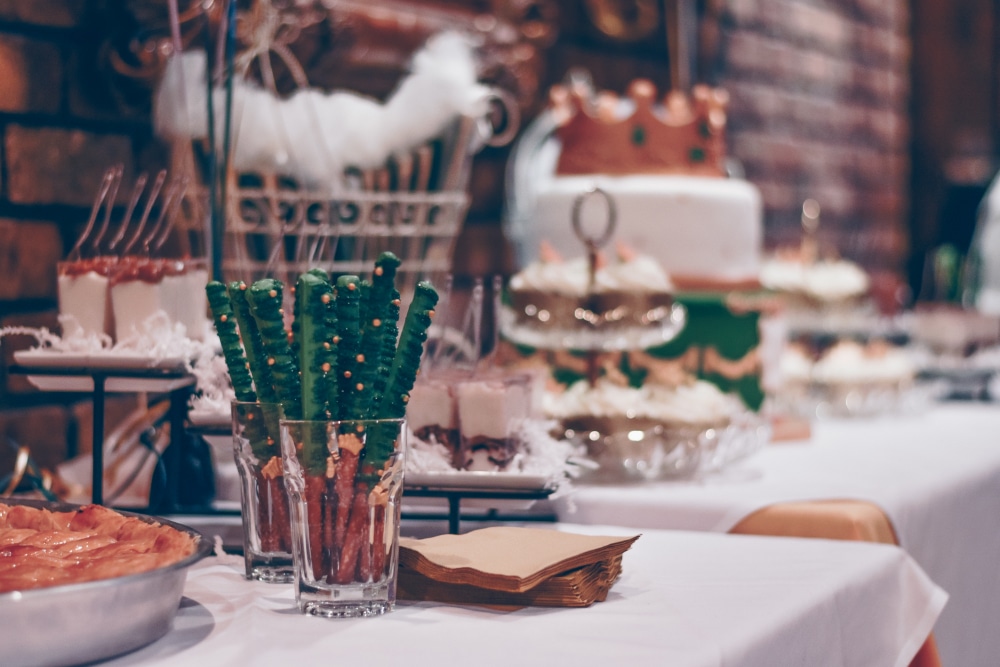 Reason # 3 – Food Diversity
Couples have less stress to worry about with summer planning as you don't need to worry about "hot food" and also finding heaters to keep your guests warm if you do want to enjoy an outdoor wedding. With a summer wedding you have a higher chance of certain fruits being in-season, making it easier to add some delicious side items to your main course. Plus, the summer is usually warmer so people tend to opt for fruit, which is pretty affordable compared to other catered wedding food! We've seen a large trend in the farm-to-table food options like fresh corn, strawberries, and watermelon at summer weddings the past few years.
Reason # 4 – More Guests Can Attend
Summer is already known as vacation season and it is normally easier for people to get time off work and school in the summer months. Planning a Las Vegas summer wedding is a great way to have your guests enjoy the area as a perfect vacation destination. If you want a larger wedding, summer is almost always the best bet to have the highest number of people attend.
Reason # 5 – Colors
What makes summer so great? Color! Many couples love the diversity of color schemes that work well with summer weddings compared to winter weddings. Couples often find themselves moving into brighter colors that add some fun to an elegant wedding. Bright is beautiful and it looks even better under the glowing sunlight and sunset.
There are so many unique things about summer weddings that we just love. From the amazing desert serenity and the bustling nightlife, Las Vegas offers a perfect destination summer wedding. The Little Vegas Chapel specializes in creating unique and memorable weddings. We can help you along the wedding planning journey and can provide everything need no matter what type of wedding you would like to host. Whether it's the two of you or a large family, The Little Vegas Chapel is your go-to source for planning a Las Vegas wedding!